Super Mario 64 Clone
A basic clone of the first level in Super Mario 64.
Mario modeled in Maya by collaboration of Noelle and Allison.
Mario movement code by collaboration of Jack , Noelle and Allison.

Goomba movement code, level and goomba(modeled in Maya) by Jack C.
Music, SFX, UI and sky box by Noelle M.
Mario's running and jumping animations, one-up mushroom and seesaw(made in Maya), and trees(a fusion of photoshop and unity3D) by Allison Weiss.
Camera controls, star model and star movement code, bobomb model and bobomb movement code by Keya You.
Download
Download
PC_and_OS_build_Data_zip.zip
21 MB
Comments
Log in with itch.io to leave a comment.
this game is complete shit
found a neat little softlock you can do in the tunnel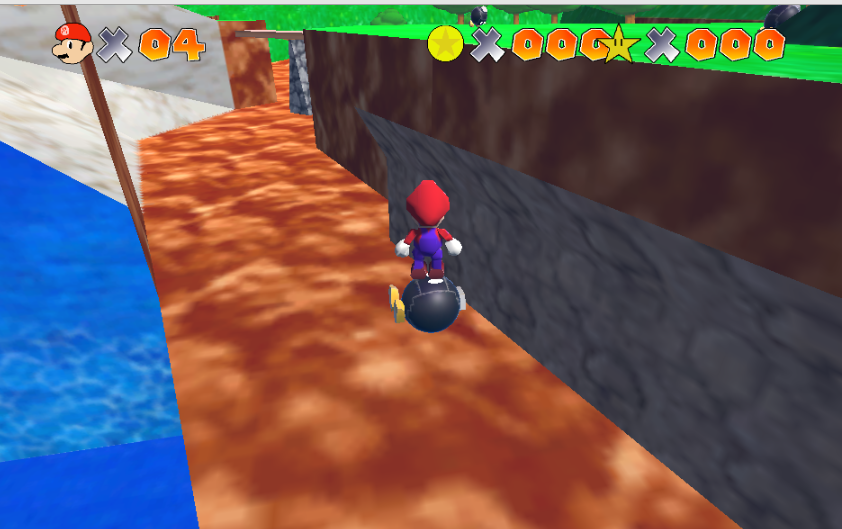 this game shit
YOU CANT BLJ
Hi Mario i'm Kyle by the way i'm Huge Fan of you and your brother Luigi i know you live at Mushroom Kingdom all but tell your Tall brother and Toad and your Girlfriend Peach that i say hi to Them
ok but plz add long jump
and blj
you are absolutly correct Jak :l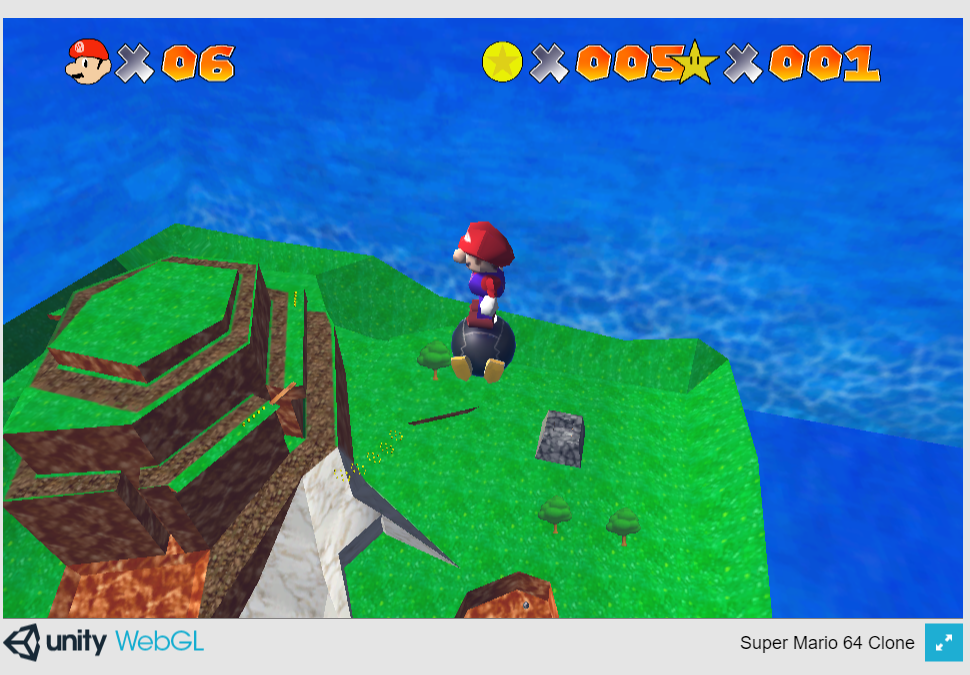 How do i Make Mario Jump on Xbox One Controller