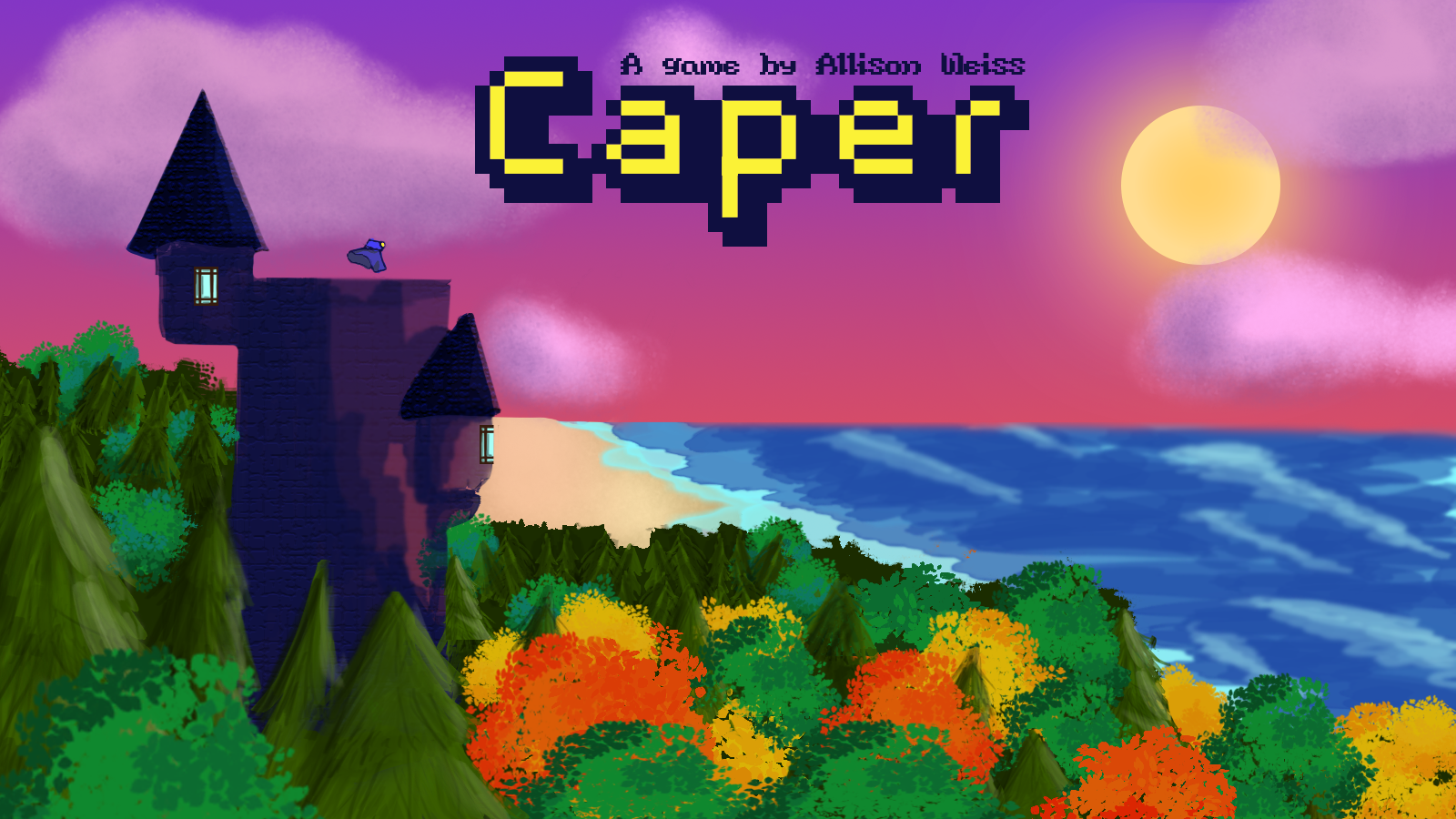 Caper: Level One
I am continuing to develop this game on Patreon! If you are interested in following its development, or becoming a patron, follow the link below!

https://www.patreon.com/capergame
Fullscreen highly recommended.
Due to concerns of the artist, the background music has been removed from the builds of the game
Caper is a 2D pixel-art stealth platformer in which you play as a magic, sentient cape, and evade detection and overcome/manipulate environment obstacles to reach the end of each level of a charming fantasy world.

Note: If the level starts and you here something akin to the popping of radio static and you cannot move the player, press the 'Pause' button in the top right corner and then press the 'Restart level' button that comes up.
WARNING: There is a chance that the first glove ghost you encounter may launch upward unexpectedly and never be seen again. This means he has ascended and is a good thing, and definitely not a persistent pathfinding/collision bug.
Install instructions
Download the zip file, extract, and then run Cape.exe